It comes to no surprise to anyone that Gmail is the desired consumer email provider. With more than 1.8 Billion active users it is pretty clear who is the leader in that statistic for consumer accounts.
But what makes Gmail actually different from other email providers? What makes it so popular and desired by anyone everywhere? We will dive into that topic below.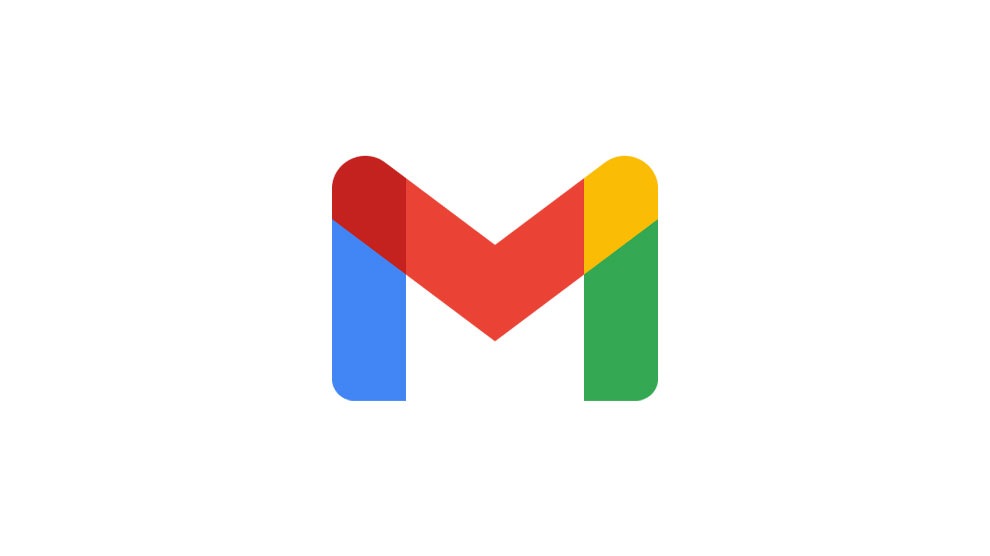 Even though the consumer account active users are 1.8 billion, in 2020 the active Google Workspace (G Suite at the time) Gmail users were a staggering 2 Billion! Stacked with many productivity and smart features it was a really desired platform for both businesses and individuals.
We are going to look more at the Business side of Gmail. We have selected several reasons why it is the best solution for businesses that want to be always on track with the recent technology trends and to have the most collaboration tools available to them and their employees. Recently, Gmail also revamped their UI design to consolidate their tools in one place. This includes Google Chat, Keep, Tasks and Calendar all easily checked in a panel next to your emails without the need to switch between tabs or even worse – desktop applications.
Here are our top 5 reasons why Gmail is better than other business platforms.
Smart Features
Gmail is famous for its smart spam filters and how it automatically marks emails you don't want to go directly to the junk folder. You can 'train' your filters to know which senders you like based on their address or even from the content of the emails.
It is not just the spam filters, Gmail is packed with other small things that makes your work productive and reliable. Take for example the smart compose and reply where you get suggestions on how to respond to both an email or chat message. Another smart feature part of that is the autocomplete when you start typing an email which always picks the sender's name and provides you a start for your email like "Dear John," so you won't misspell anyone's name anymore!
Create tasks and calendar events directly from reading an email and much more.
2. Familiar interface
If you or your employees have a consumer Gmail account, then the interface and functionality is something they're already familiar with.
The necessary time to train and upskill people how to use the Google tools will be minimal so they can concentrate on the important things and not spend a lot of time learning from scratch.
3. Security
This is the most important feature that Gmail has.
The Spam filters it has are smart, adaptive and reliable. Every time you mark something as spam, the backend AI will mark any future emails from that sender as spam, but also look into patterns of marked emails and proactively flag similar messages based on content and put them to the spam folder automatically.
Also, Google doesn't sell your data to third parties which will target you with promotions and other ads through your business platform.
4. Native integration
With the recent redesign of Gmail in 2022, many of the productivity tools are accessible from a single tab.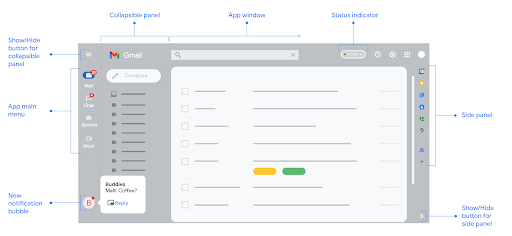 Looking at this you can see how many tools are accessible from a single place. Emails, Chat, Meet on the left and Calendar, Keep(sticky notes), Contacts, Tasks and others accessible on the right side.
Google is aiming to make Gmail your go-to page where you can do the majority of your work activities throughout the day.
5. Add-ons
We all need or just love to customize our tools and make them look and work the way we want. Well, Gmail is the perfect place for that. With the endless options for Productivity add-ons found on the official Google Marketplace, you can use free or premium additions created by developers making your Gmail experience even better. It also has integrations with tools like Salesforce, Asana and many more.
Want to learn more about how you can benefit from using Google Workspace with your organization?
Please contact us directly by sending an email to info@kaitec.com or submit your details through our webform and get connected with one of our representatives.