More font options added to Google Forms
Grown tired of the limited font options in your Google Forms? No problem, Google has added a much requested feature for customizing your Google forms by expanding the fonts and also allowing you to resize the text to your questions in different places to your Forms. The option will be rolled out automatically to all new and existing users.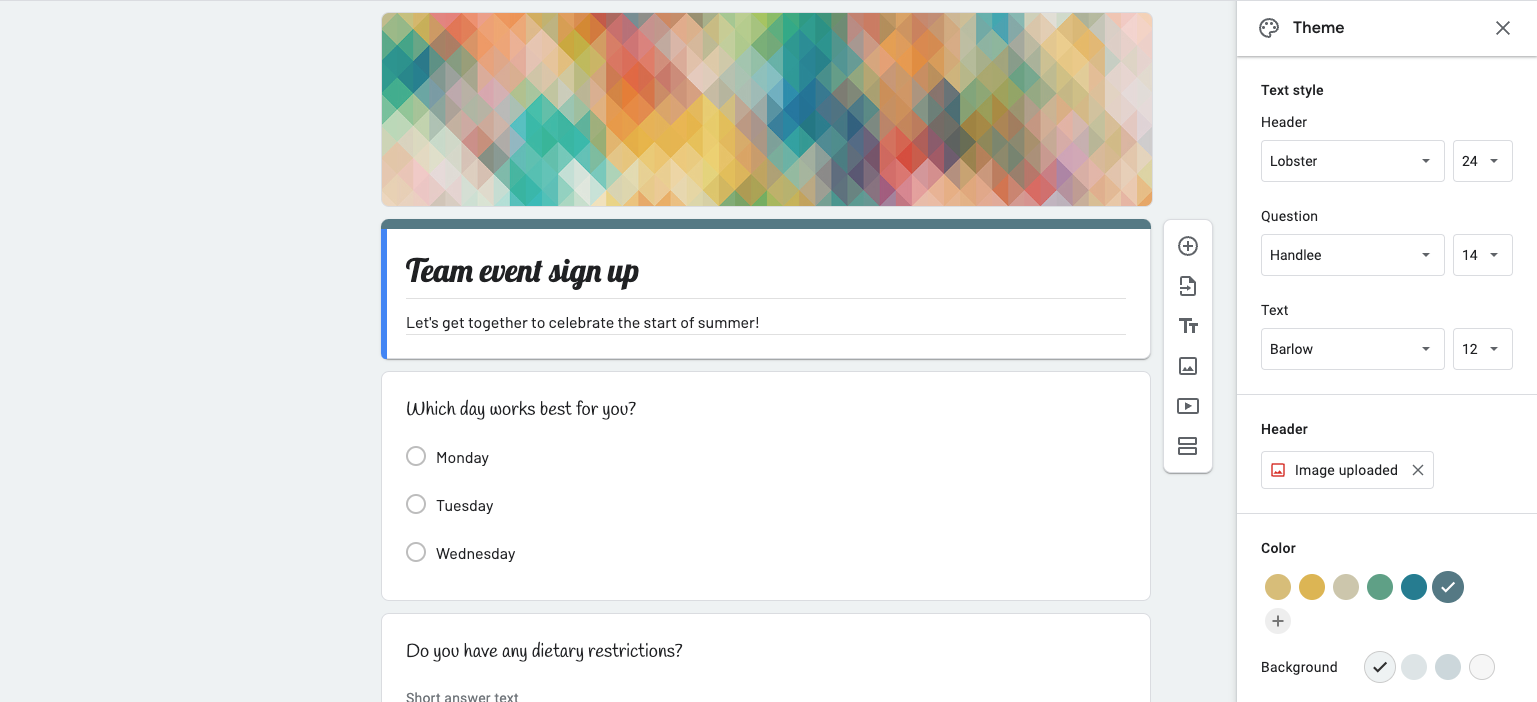 In addition to that, you can now apply rich text options such as hyperlink, bold, underline, strikethrough or apply italic to your questions to Google Forms.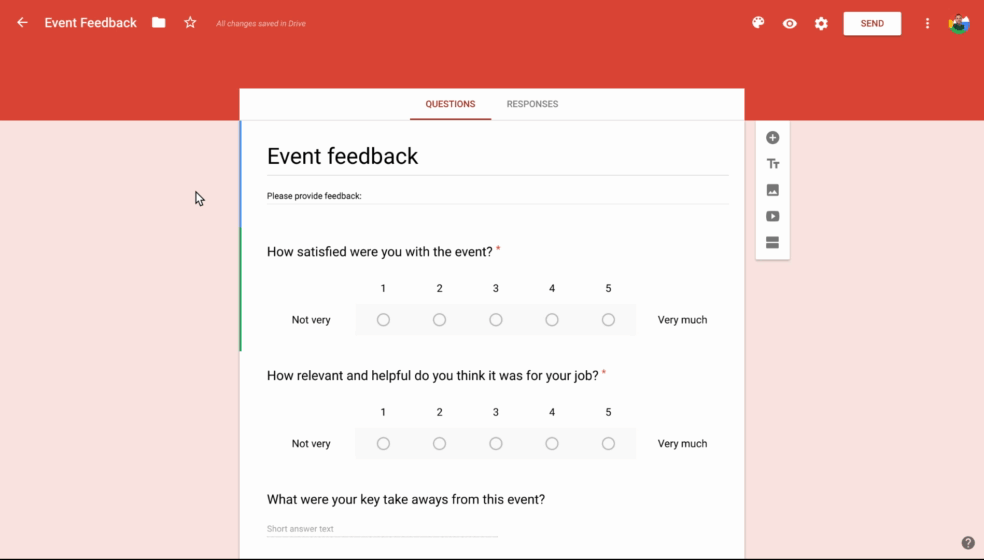 Availability
Available on all Google Workspace editions
Resources
Data Loss Prevention (DLP) for Drive now helps protect sensitive data when users upload files to external Google forms
Back in April, Google made the feature available through beta, which blocks files that are uploaded to questions in Google Forms available to users with supported editions. The feature limits exposing files that contain sensitive information from being uploaded in a Form. The change will apply to all DLP organization rules when submitting a form.
When a user attempts to upload a file with a DLP rule applied to it in a Form, they will receive either a warning or automatically be blocked upon submission depending on the configuration of your rule.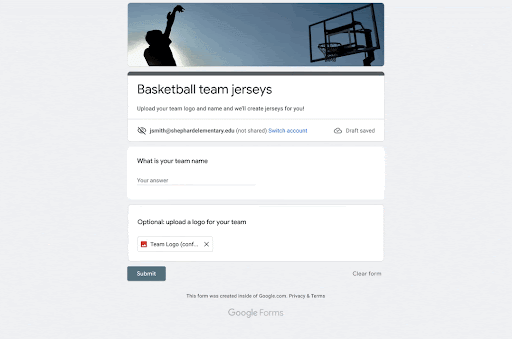 Availability
Available to Google Workspace Enterprise Standard, Enterprise Plus
Not available to Google Workspace Business editions
Resources
Improved Sharing settings for your native Google Drive files
Google has implemented a more advanced flow when you share your native Google Drive files such as Docs, Sheets and Slides. Now, when you select the "Share" button it will be easier to share the file with individual users or groups as well as whether the file will be searchable and publicly available for everyone in your organization that has access.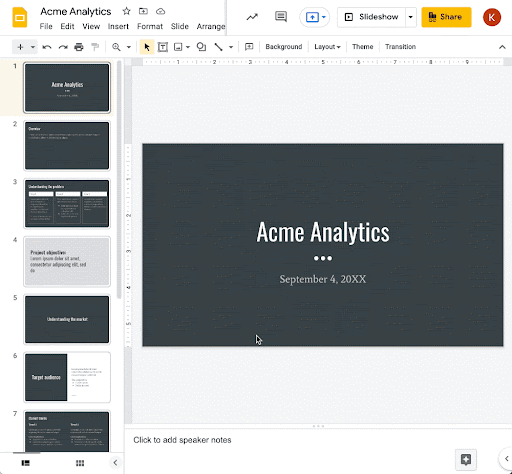 Availability
Available to all Google Workspace editions
Resources
Offline syncing for your Microsoft Office documents
Back in 2019, Google added the option to edit, comment and collaborate on Microsoft Office documents using Google Docs, Sheets and Slides. It enabled the useful collaboration benefits of Google Workspace to Office files by eliminating the need to download and convert file types. With the recent update, now you can work also in offline mode with Microsoft Office files on your desktop as well.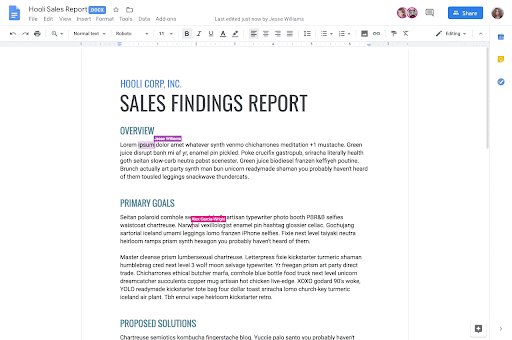 This change will be applied to files that have been already opened in Office editing mode.
Availability
Available to all Google Workspace editions
Resources
Security alerts for highly sensitive changes to Google Workspace configurations through reports
In the Admin Console admins will now be notified when critical and sensitive changes have been done to their Google Workspace settings. In the Audit Log, admins will be able to view the new additions below:
Change of the primary admin
SSO profile added: when third-party SSO profile has been configured and enabled for your domain
SSO profile updated: when a third-party SSO profile has been updated for your organization.
SSO profile deleted: when a third-party SSO profile has been deleted for your organization.
Password reset for super admins: when a password was reset for a super admin account.
Google is also planning on adding more alerts like that in the future to ensure that administrators are notified when critical changes are made to the account.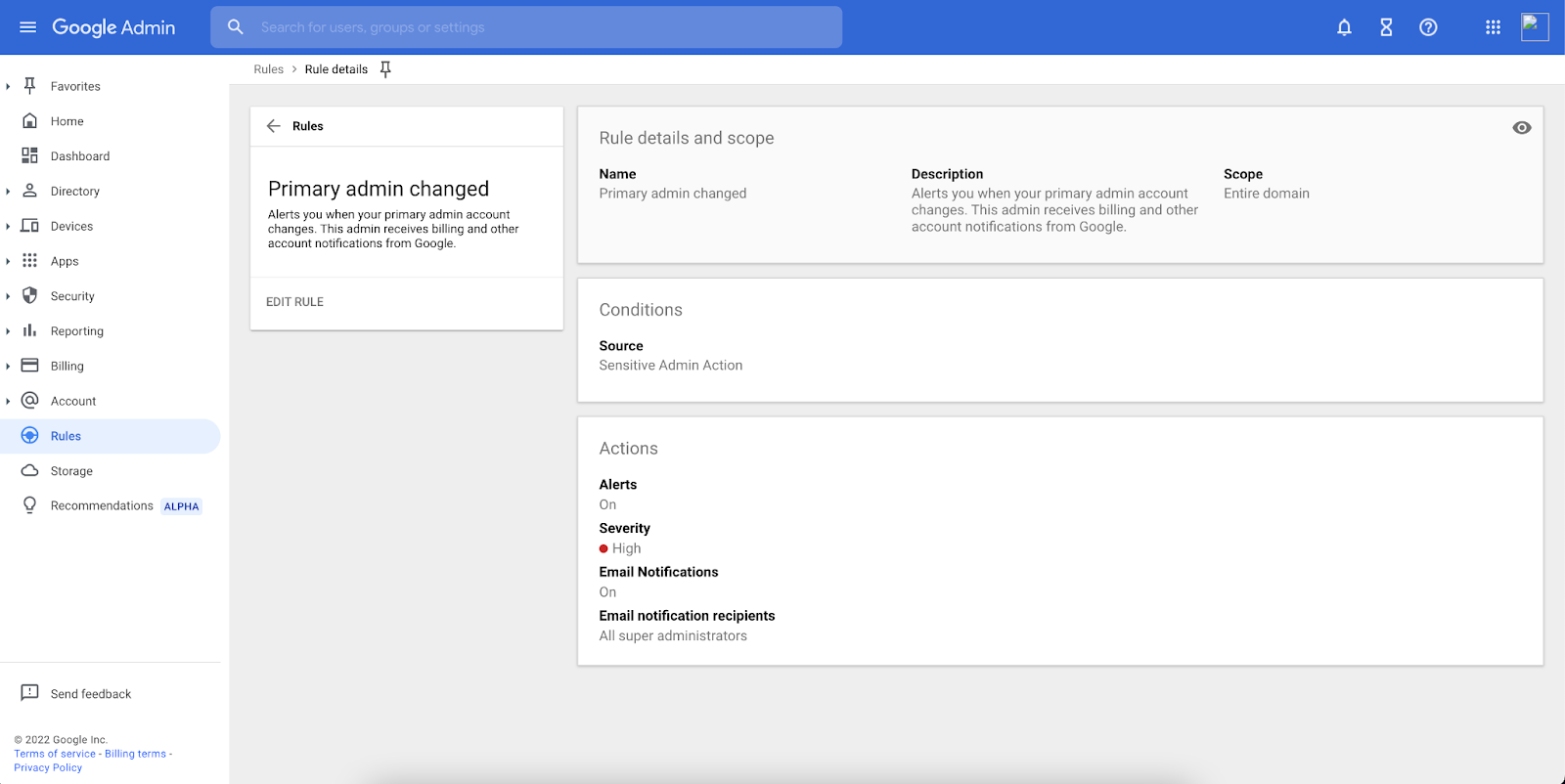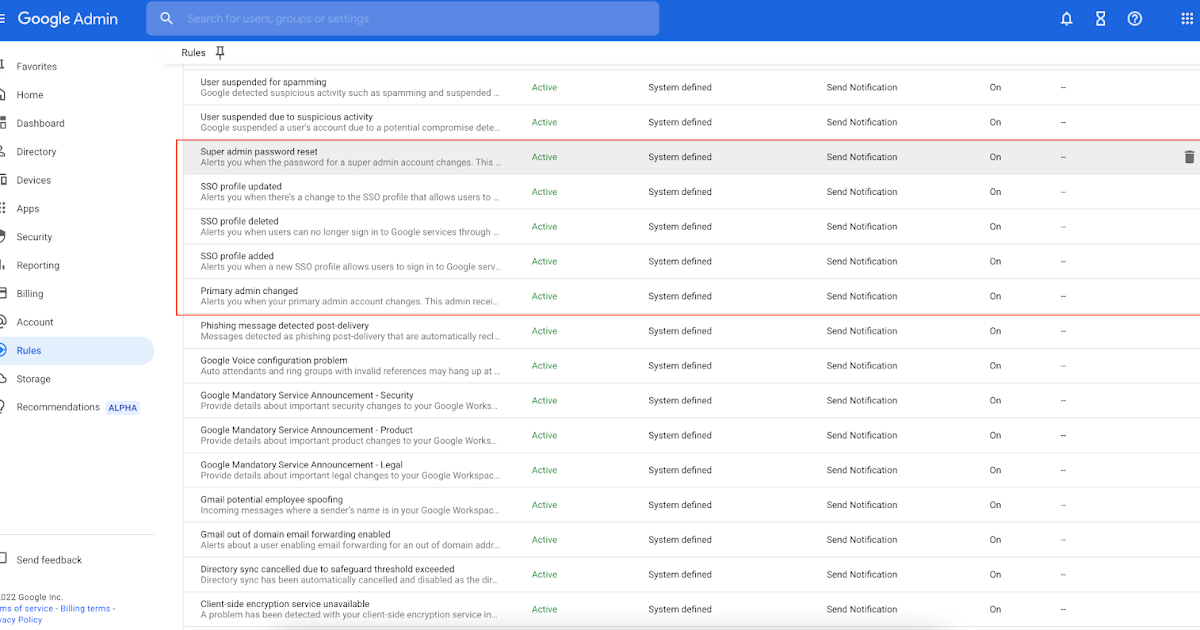 These alerts will closely monitor sensitive actions to make it easier for admins to be quickly informed in case of malicious actions.
Availability
Available to all Google Workspace editions
Resources
You can now see who has joined a Google Meet from the guest list
Whenever you join a Google Meet, you can simply check the guest list on your right side panel and see who is in the meeting, and who is invited but has not yet joined.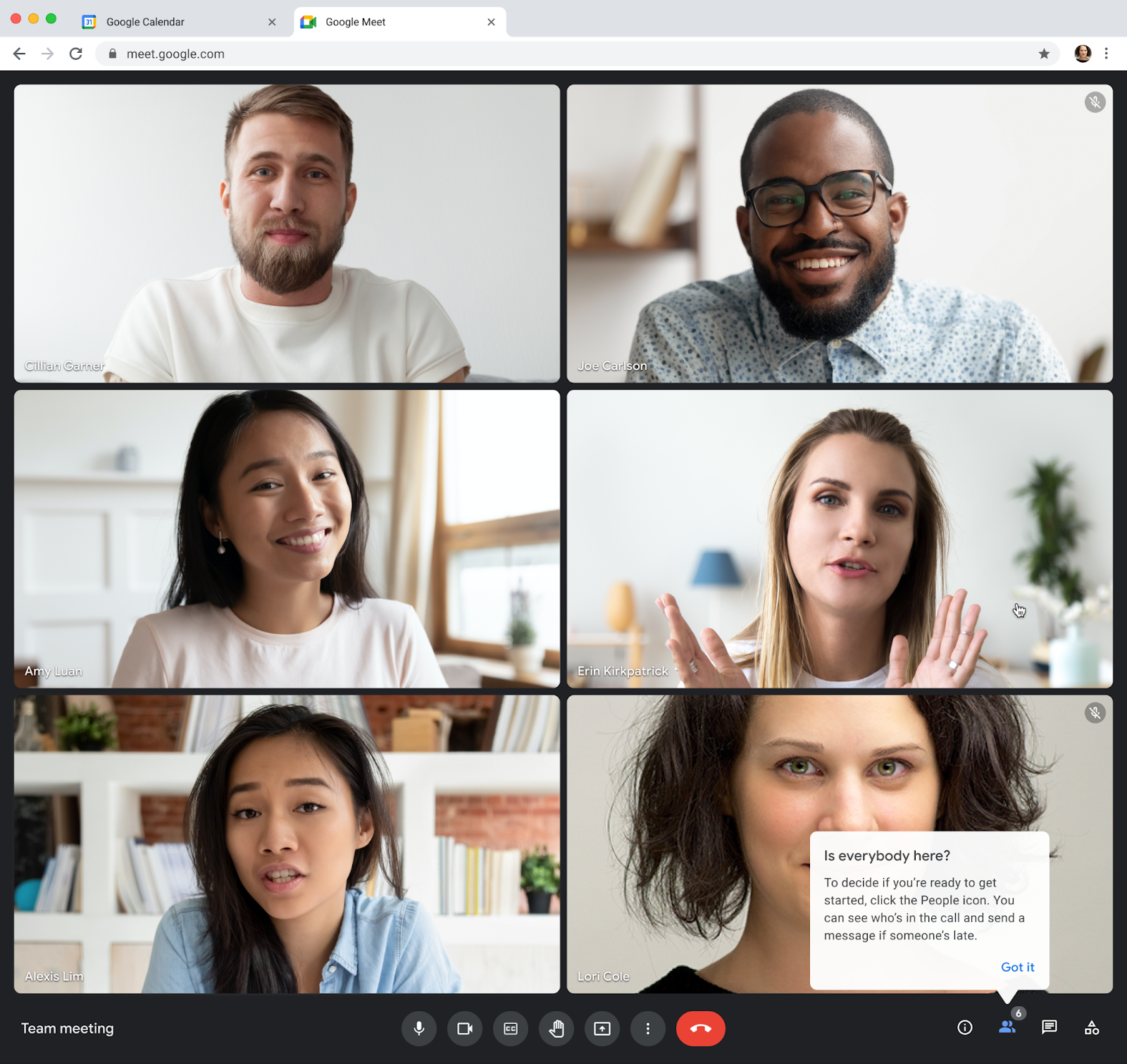 This is a great quality to have mainly because it allows the organizer to check the participant list and quickly identify who has not yet attended the meeting. With immediate access to the participant list, organizers can reach out to any missing members and send them an email or Google Chat message to join. This feature will be automatically rolled out to all end users on the supported editions.
Availability
For more information, please feel free to contact us directly using the Contact Us button. If you are new to the Google Workspace world, then this might be the perfect opportunity for you to reach out to us to get limited access to a demo account. This way, you will be able to explore all the features of this supercharged tool before signing up to a subscription.
If you come through our website, our consultation fees will be waived and we can work together to learn more about your business to give you a world-class solution.